What to Throw After the Ceremony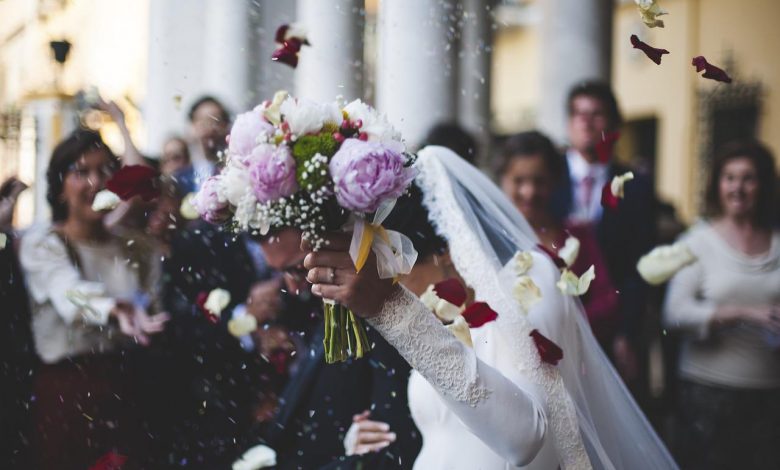 Throwing rice is a fun wedding tradition that many newlyweds enjoy incorporating into their big day! Here's a list of items that I'd recommend using and not using for your wedding.
Sparklers- I really love how aesthetically pleasing these are which also makes for fantastic pictures. These are fun for all ages (still keep an eye on the kids). They also come in packs at a cheap price; try to find them around New Years Eve and July 4th for an even better bargain!
Fake snow- If you're having a winter wedding this is the perfect touch. Although, I can't guarantee the melting snow won't mess up your hair so if that's something you would be worried about I would skip this idea.
Kazoos- This is a different idea I've discovered that I think could be a cute alternative. If you expect to have many children at your wedding I wouldn't suggest using kazoos because you may end up annoyed by the end of the night from the constant noise.
Flower petals- The petals will add pretty bursts of color for your pictures. Just be sure to preserve them so they aren't brown or wilted by the time your guests shower you.
Rice- This is a bad idea. Don't do it. Just don't. I remember one of the very first weddings I attended where they used rice for their exit. They didn't have a very successful exit because the rice got in their face and was a pain to get out of the brides hair.
Birdseed- Some people use this as a bird-friendly alternative to rice, but it comes with the same problems as I mentioned above.
Bubbles- I know this is currently one of the more popular items used but I personally wouldn't recommend them. They may look nice in person but once you get your pictures you may find the bubbles didn't show up very well. Ending up in a sticky residue isn't very desirable either. Yuck.
Glitter- Whose idea was this? I don't even want to imagine the overload of messy glitter that will cover and forever be stuck to everything.