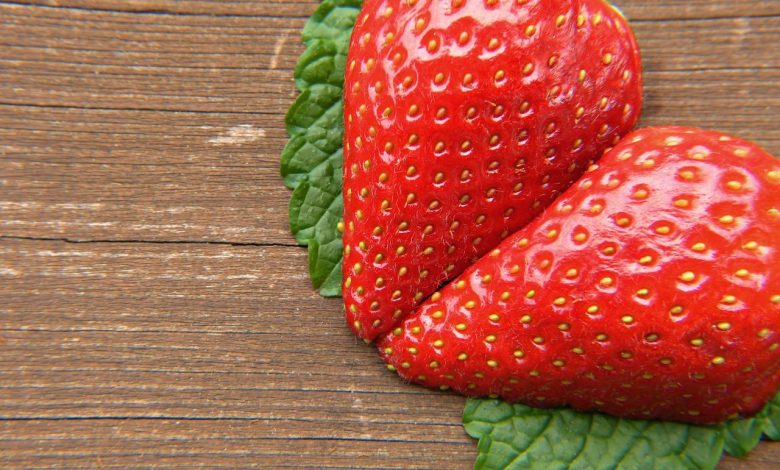 For the fun and quirky couple, incorporating fruit into your wedding is a fantastic idea! Below are some interesting and new ideas that will be sure to add some uniqueness to your wedding.
Fruity Drinks
Having an outdoor ceremony? Help your guests cool down with fruity and fresh drinks! The combinations of fruits are limitless when concocting perfect drink mixes. Experiment with different mixes of fruit to complement ice cold water beforehand to find the perfect taste! For a crisp, clean taste mix citrus fruits like lemons, limes, cucumbers, etc. Mint is also ideal to add to raspberries or blueberries to add a right amount of crispness! For more fruity drinks, play with different amounts of orange, strawberries, pineapple, etc. As far as cups are concerned, use recycled mason jars and pair with a colorful straw!
Cocktail Hour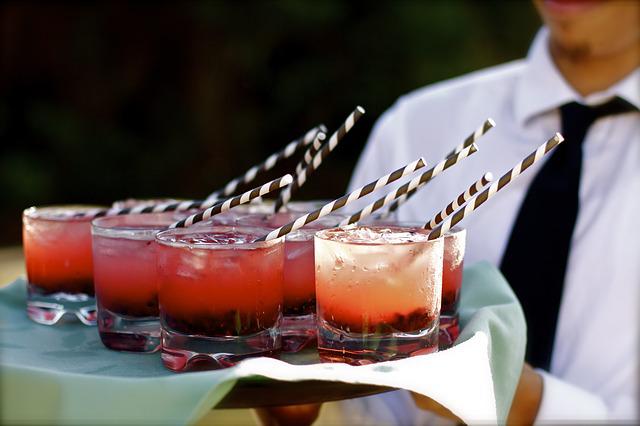 Stray from the normal meatball, sushi, or mini egg roll cocktail hour food and have sweet decadent fruit instead! Fried bananas are absolutely delicious and are small enough to handle with a drink in hand. Drizzle hot chocolate over the fried banana to take the sweetness to the next level. A treat the guests are sure to love are frozen bananas! Peel and insert Popsicle sticks into the bananas and freeze over night! These are not only healthy but super delicious. Frozen bananas are great by themselves but brides can choose to add chocolate, nuts, coconut, etc.
Apples are another excellent choice for cocktail hour. Carmel, candied, and chocolate covered apples can be messy and hard to deal with at a formal event. Try mini apples instead! Speak with your caterer to get these must have treats! Another cute idea is apple-like cupcakes. To make red frosting, add a couple of drops of red food dye to light colored frosting. Mold a stem and leaf from fondant.
Add a splash of color to your cocktail hour! For the children in attendance at the wedding, have an assortment of Fizz soda drinks! These fruit flavored sodas add a pop of color and give the children a fun little treat. Have the assortment on a table and complement the table with extra fruit!
Escort Cards
A bride could possibly choose any fruit to use as her seating cards. For a fall wedding have a mini pumpkin patch replica! Use tiny pumpkins as the actual seating card. Attach a complementary colored tag with the guests seating information. Adorn the table with leafy vines and a mini white picket fence around the table. Have a sign that says " Groom ('s name) and Bride('s name)'s Pumpkin Patch". For spring weddings, use apples, pears, etc with a colorful tag on the stem for a fresh, clean escort card!
Wedding Centerpieces
A great idea for a country chic wedding is to use metal pails and fill them with fruit! Add ribbon or lace around the bottom of the pail or tie bows on the handle. Contrast the hard, metal pail with soft frilly dollies or flowers!
To spice up wedding centerpiece vases fill them with fruit! Not only will this give your wedding an easy, fresh look but will also give your reception a nice fragrance as well! Lemons are an excellent choice for a spring wedding, apples would look great for a fall one. Most fruit have natural, pretty colors to choose from!
A newer centerpiece that incorporates fruit, is ice blocks filled with fruit! Directions for this DIY wedding project can be found online. This takes the crisp, freshness look of fruit to the next level!
Finally, fruit fresh or fake can be added as complementary props to table centerpieces. Use fruit that are similar in color to the bride's wedding colors. Apples, pumpkins, gourds, plums, etc are ideal for the fall. Lemons, limes, oranges, pineapples, etc best suit spring weddings.
Statement Pieces
Brides nowadays look for ideas or ways to set their wedding apart from others. A great way to do so with fruit is to have a statement piece! Caterers have come up with amazing ideas for statement pieces for weddings. For example, ice sculptures of swans or the couples initials have been used at weddings, have an ice sculpted fruit holder for dessert! Guests will be sure to be amazed at the extravagance of the sculpture and your fruit will keep fresh and ripe!
Caterers have also found a way to make actual fruit sculptures! We have seen palm tree shaped fruit sculptures at recent bridal expos. These statement pieces are excellent decor and add to the yummy dessert at the end of the reception!
Wedding Favor
A yummy idea for a wedding favors that will sure to be used are fresh, organic fruit! Find a local farm to supply the fruit. Guests will be sure to love the yummy treat and you will be able to help sustain a local business!