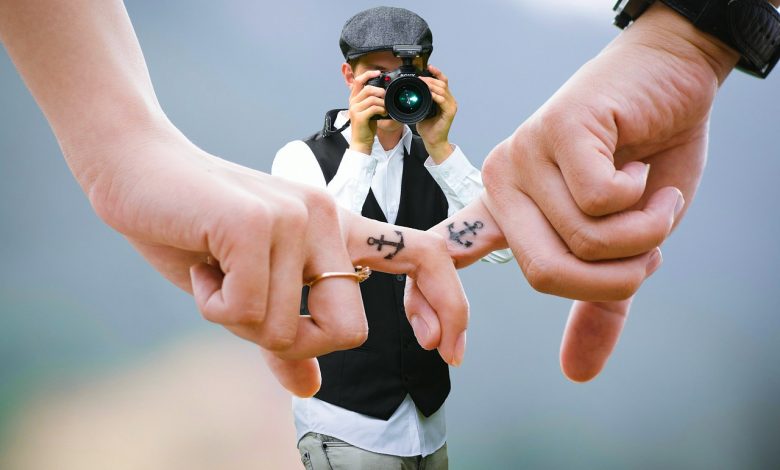 We all want our photos to be beautiful without looking like we tried, but let's be honest! If you want a photo of something specific, you need to pose. It won't appear forced in the photo if it isn't forced in real life, so don't stress about the fact that you're making these moments happen. Have your photographer or a friend be on the lookout for those special candid moments though, just in case!
Hug from Behind
The classic husband holding his wife from behind like he never wants to let her go pose. These usually turn out better when they are candid and unexpected but will look just as breathtaking if posed. You'll be so happy on your wedding day that it will look natural.
Pick Up and Kiss
Depending on your dress this may or may not be a difficult pose. The groom picks up the bride and they share a romantic kiss. If your dress is too big, consider changing into a simple and more casual white dress for this photo.
Under the Veil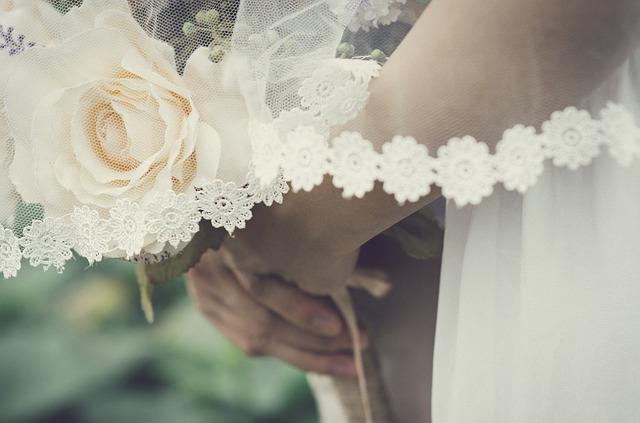 This pose is so romantic! If you don't have a veil, then find a special spot where the two of you have some privacy. The point of this photo is to look at it later and remember where you were and how you felt in that moment.
Sunny Shot
If it's not a sunny day or you're not in the right outdoor location for this photo, use the idea for your anniversary pictures or have someone take it for you on your honeymoon. The sun changes the colors in the photo and creates a beautiful background without taking attention away from you and your hubby!
Black and White Romance
The black and white effect makes this photo steamy without going over the top. Make sure you take it in a private hallway or a small space so that it looks intimate and as if the photographer has caught you in a romantic moment together.
I Do
You absolutely must have a picture of the moment when you say I do! Your photographer should take several in the moment and you can choose your favorite later, as you can't exactly stop the wedding to get your pose just right.
First Kiss
You also have to have a picture of your first kiss together as a married couple; this photo makes for a great decoration in your new home together.
Non Traditional
Have a little fun with this photo! Sparklers create a beautiful effect, especially at night, but you can also use silly props. Use your imagination and do something that the two of you love.
Reflection
If you are near any kind of water I highly recommend using it for this picture! It can be a pool, a pond, or even a puddle. If there is no water at all that you can use, then find a mirror and it will be just as beautiful.