Cat Grooming: a Very Important Issue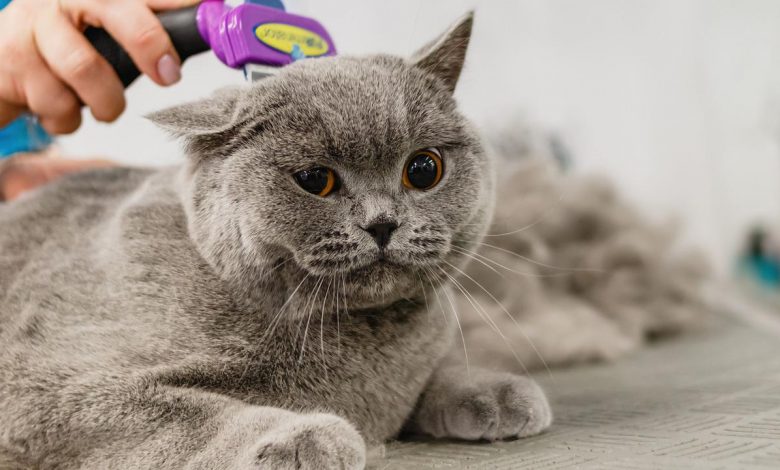 What a pity that animals do not understand the beauty of a haircut! We, on the contrary, rejoice, leaving the hairdresser: "Oh, how wonderful they shaved me at the temples!", "oh this is the example of the undercut with beard, and it's awesome!" We buy a huge number of different hair care products, dye them, dry them with a hairdryer, follow shampoo grooming tips, etc. All these procedures can be performed for your pets too!
Grooming cats is not the most familiar thing, but in many cases veterinarians recommend it. It helps to get rid of parasites, tangles, relieve the hot period.
There are situations when haircut makes life easier for both cats and their owners:
Hot weather. The body temperature of healthy animals is higher than human, so it can be more difficult for them to endure the summer. However, after grooming, you need to make sure that the animal does not lie in direct sunlight or under air conditioning.
Molting. During this period, fluff flies in the house. Nevertheless, if your cat sheds constantly and in large quantities, you need to contact your veterinarian: the reason is stress or poor nutrition.
Matted lumps. This is not hygienic: dirt accumulates in the mats, everything sticks to them. Better to go to the hairdresser.
Before deciding on a cat's hairstyle, familiarize yourself with the consequences that may arise after visiting the salon: the structure of the hair changes (it becomes thinner and softer, the skin dries up); sometimes the hairline grows back unevenly.
Usually, there are no side effects: the owners, on the contrary, note that the fur becomes smoother and softer, falls out less and shines brighter.
You can trim your cat yourself, but it's dangerous. Groomers can make several hairstyles, provide care for claws, eyes, ears.