Black Shower Screens & Mirrors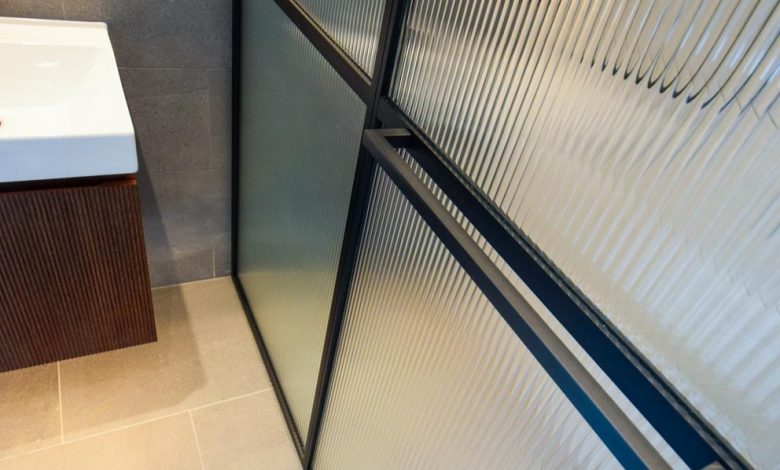 A shower enclosure is a construction that sets the borders of the wet area in the bathroom. It protects the rest of the room from splashes of water. The structure consists of walls and doors, keeping water inside and preventing leaks. Glass shower screens in a high-end loft style are a modern option here, easily maintained, and visually enlarge the space.
Creative Glass Studio provides customers with premium-quality black shower screens and mirrors. Click here – https://creativeglassstudio.co.uk/bespoke-shower-enclosures/crittall-showers for more information about their products, services, and terms. The company is advanced in glass tech, doing excellent structural work that looks and feels brilliant.
Peculiarities and advantages of a black framed shower screen
The black-framed glass shower enclosure is a current fashion trend. It is highly claimed for the following reasons:
It permits light to come through. That is why a cabin is brightly lit without a need for powerful lamps.
Its shapes and sizes are not limited. There are ready-to-use designs of our products as well as an option to order a customized construction. The only factor setting a limit is the confined space of the bathroom.
Any design is possible. The defining feature is a combination of glass and black. The classic and simple colour works well with any hue used in the interior.
It comes with custom-made fixtures, handles, and finishes to cap it all.
It is easy to treat and clean as the glass is covered with an innovative coating that repels water and contaminants.
The construction is reliable and lasts for years.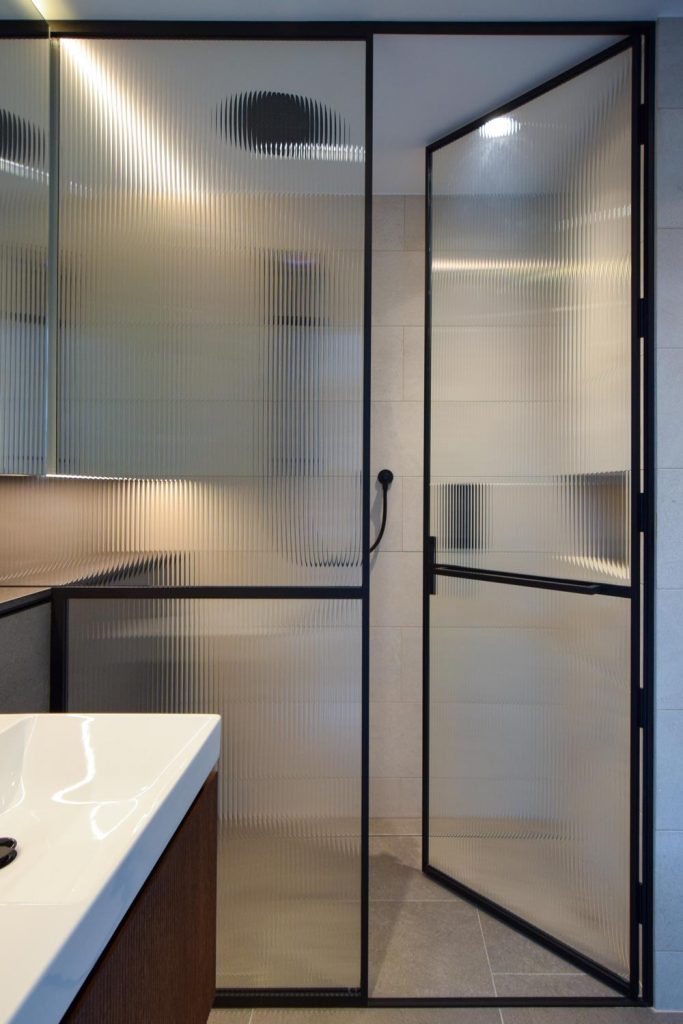 Different kinds of cabins with black-framed shower doors
It is suggested that a customer take one of the alternatives, looking through available basic material types for a black-framed shower enclosure.
In the assortment, there is regular, clear glass with a slight greenish tint provided by iron oxide as a part of its composition. If a cleaner look is more important, opt for the Optiwhite analogue. That is because the amount of iron in its formula is reduced. Frosted glass is another choice. There are two options: full and partial frosting. The reeded glass has vertical ribs that provide some privacy due to its shape. The glass with metal mesh or fabrics laminated between two panels is also available. If desired, laminated or tinted options can be chosen.
The following step is the selection of the design of the construction. It can be custom or standard. There are several popular choices.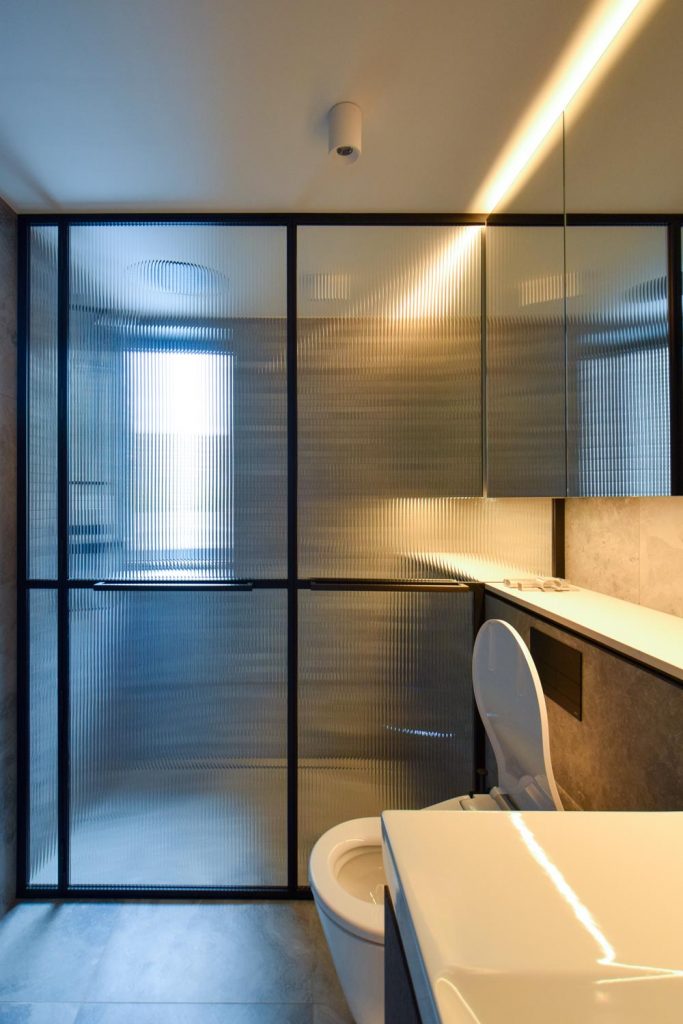 Shower Screen with Black Frame
The black-framed shower screen is good in interiors designed in monochrome or bright shades. In both cases, it stands in stark contrast. To make it even more dramatic, the screen can be divided into several window panes with middle bars providing a traditional crittall style look.
Crittall Shower Screens
The grid shower screen is divided into several segments with slim black middle bars. The design adds an industrial, old-fashion look to a bathroom.
Frameless Door with Black Fittings
The frameless door with black fittings looks impressive. It creates an image of an invisible construction. The minimalistic solution without a frame but with black fittings meets the requests of sophisticated consumers. It is popular, not least because it is a cost-effective option.
There are various ways to incorporate a glass shower enclosure into the interior. It is a good idea to design the cabin and the mirror in the bathroom likewise. It can be an industrial-style mirror framed with a black profile. Lights can be installed on the mirror. The frame's width can be chosen according to the size of the glass panels. It is possible to add an aged brass finish.
There are so many breathtaking options!
Creative Glass Studio looks forward to considering them with everyone who feels inspired by the thought of taking a shower in a well-designed, highly functional, and safe environment. The design manufacturer offers products of premium quality without limits and is ready to implement challenging projects with great attention to detail. Go to their website to see the offer for yourself! They are located in London and invite customers to visit their office to examine the glass of various types by touch, check out the technologies, and judge each component and entire construction.